Economic Superpowers: Analyzing the World's Leading Economies ===
In today's interconnected world, the global economy is driven by a handful of economic superpowers. These countries possess immense economic prowess and play a crucial role in shaping the world's financial landscape. From technological innovation to business acumen, these giants have built strong foundations that have propelled their economies to the forefront of the international stage. In this article, we will explore and celebrate the economic superpowers that have become the envy of nations worldwide.
The Global Powerhouses: Discovering the Economic Giants
When we think of economic superpowers, certain countries immediately come to mind. The United States, for instance, stands as the world's largest economy, boasting a GDP that surpasses $20 trillion. China, too, has emerged as a formidable force, with a rapidly growing economy that has transformed it into the second-largest global economy. Other notable giants include Japan, Germany, and the United Kingdom, each contributing significantly to the global economic landscape.
These economic giants possess several common traits that have contributed to their rise. They have robust industrial sectors, highly skilled workforces, and advanced infrastructures that facilitate trade and commerce. Moreover, their governments have implemented policies that promote business growth and attract foreign investments. These factors combined make them economic powerhouses that consistently dominate global markets.
Unveiling the Secrets: An In-depth Look at Leading Economies
Delving deeper, the leading economies of the world have unique characteristics that contribute to their success. The United States, for example, benefits from its entrepreneurial spirit, technological advancements, and its strong emphasis on research and development. Silicon Valley has become a global hub of innovation, attracting top talent from around the world and driving groundbreaking advancements in technology.
China, on the other hand, has achieved remarkable growth through its manufacturing sector, which has established itself as the world's factory. Its vast labor force, coupled with efficient production and low costs, has made it an irresistible destination for businesses seeking to cut manufacturing expenses. Furthermore, China's focus on infrastructure development and investments in emerging industries have propelled its economic success.
Japan, known for its technological advancements, has adopted a culture of continuous improvement and innovation. Its dedication to precision and efficiency has enabled Japanese companies to dominate sectors such as automotive manufacturing, electronics, and robotics. Germany, renowned for its engineering prowess and high-quality manufacturing, has likewise established itself as a global leader in automotive production and machinery exports.
The United Kingdom, with its historical influence and financial sector expertise, remains a prominent economic superpower. The City of London is one of the world's leading financial centers, attracting international businesses and investors alike. The UK's strong services sector, including banking, insurance, and creative industries, has contributed significantly to its economic growth.
From Innovation to Prosperity: Exploring the World's Economic Superpowers
Beyond their individual strengths, economic superpowers have also harnessed the power of international trade to fuel their economies. They have embraced globalization, forming alliances and establishing trade agreements that promote the exchange of goods and services on a global scale. By opening up their markets and engaging in international commerce, these nations have not only expanded their economies but also fostered cooperation and mutual growth.
Additionally, economic superpowers recognize the importance of investing in education and human capital. They prioritize education systems that equip their citizens with the skills needed to thrive in a steadily evolving job market. By nurturing talent and fostering innovation, these nations ensure a sustainable source of growth, allowing their economies to remain at the forefront of global competition.
Furthermore, economic superpowers understand the significance of sustainability and environmental responsibility. They have implemented policies that promote clean energy, reduce carbon emissions, and develop technologies that combat climate change. By embracing green initiatives, they not only protect the planet but also stimulate economic growth in emerging sectors such as renewable energy and green technologies.
Economic Superpowers: Leading the Way towards a Prosperous Future ===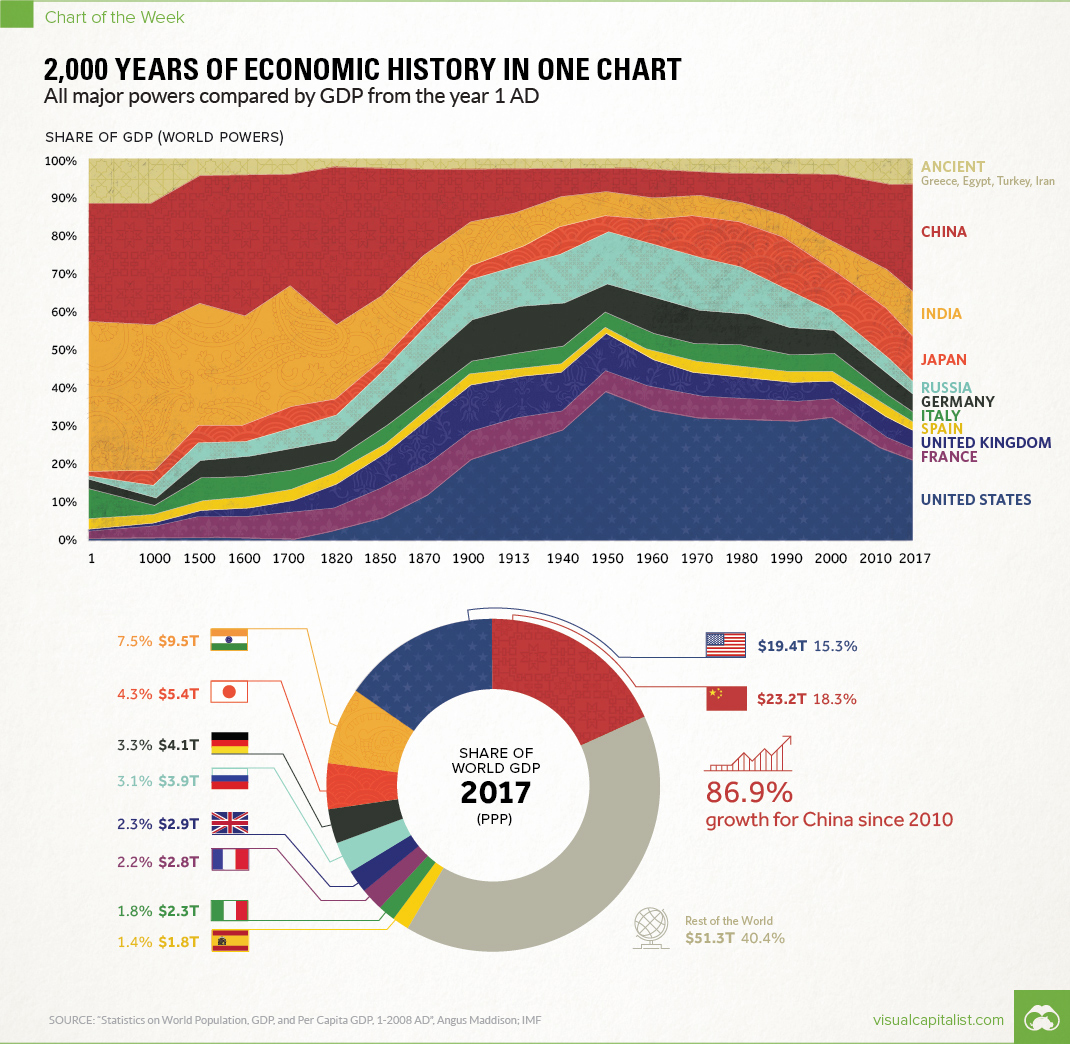 The economic superpowers of the world have undoubtedly made remarkable strides in shaping the global economy. Through their ingenuity, resourcefulness, and unwavering dedication to progress, they have achieved unprecedented levels of success and prosperity. As we continue to witness their contributions to the world stage, it is clear that the economic giants of today are the torchbearers of a brighter, more prosperous future for us all. Let us celebrate their achievements and strive to learn from their successes as we work towards a more interconnected and prosperous world.