The Rise and Fall of Ancient Civilizations: A Historical Overview ===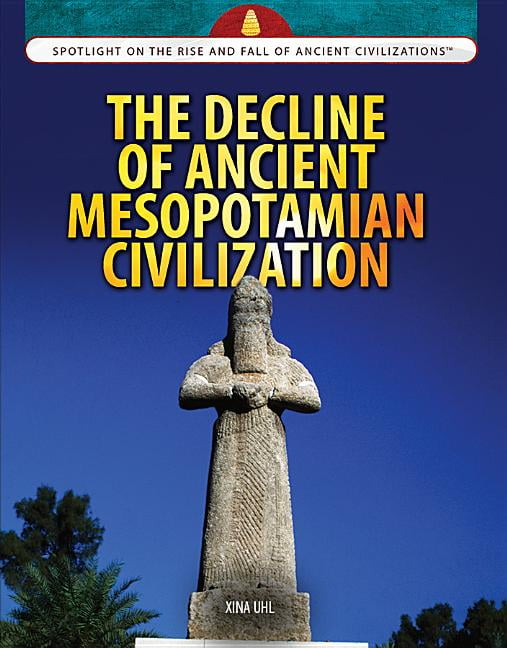 Ancient civilizations have always captivated our imagination and left us in awe of their grandeur and accomplishments. From the soaring pyramids of Egypt to the magnificent cities of Rome, these remarkable societies have shaped the course of human history. However, behind their glory lies a tale of rise and fall, as empires that once stood tall eventually crumbled into ruin. Join us on a cheerful journey as we explore the epic rise, unravel the secrets, and trace the tragic fall of some of the greatest ancient civilizations.
From Glory to Dust: Ancient Civilizations' Epic Journey
The sheer magnitude of ancient civilizations' accomplishments is a testament to the indomitable human spirit. These societies thrived and flourished, leaving behind legacies that continue to inspire us today.

Among the most famous ancient civilizations was the Egyptian Empire, which emerged around 3100 BCE. The Egyptians built massive pyramids, developed a complex writing system, and achieved remarkable advancements in agriculture and architecture.

Another civilization that left a lasting impact was the mighty Roman Empire. Known for its engineering marvels, including aqueducts and roads, the Romans also established one of the most sophisticated legal systems of the ancient world.

The ancient Greeks, with their contributions to philosophy, mathematics, and literature, laid the foundations for Western civilization. The Olympic Games and the democratic system were just a few of their remarkable achievements.

In Asia, the ancient Chinese civilization flourished for thousands of years. The Chinese invented paper, gunpowder, and the compass, revolutionizing human history.

The Mayans of Central America built awe-inspiring pyramids and developed a complex calendar system. Their achievements in astronomy and mathematics were far ahead of their time.

The Indus Valley Civilization, one of the oldest urban civilizations, thrived in present-day Pakistan and India. Their advanced urban planning and sophisticated sanitation systems were truly remarkable.

Ancient Mesopotamia, often referred to as the cradle of civilization, gave birth to writing, the wheel, and the concept of city-states. Their contributions to agriculture and governance laid the foundation for future civilizations.

The Carthaginians, a vibrant civilization located in present-day Tunisia, were known for their skilled seafaring and trade. Their mastery of naval warfare made them formidable rivals of the Roman Empire.

Lastly, the Inca Empire, located in present-day Peru, boasted impressive engineering feats, including the construction of Machu Picchu. Their organizational skills and road network contributed to their prosperity and influence.
Unraveling the Secrets: Exploring Ancient Civilization's Rise
The rise of ancient civilizations often stemmed from factors such as favorable geography, abundant resources, and strong leadership. These factors allowed them to develop advanced agricultural systems and establish thriving economies.

The development of written language played a crucial role in the rise of civilizations. Writing enabled the preservation and transmission of knowledge, fostering the growth of complex societies.

Technological advancements, such as the invention of the wheel, helped ancient civilizations expand their trade networks and connect distant regions. This facilitated the exchange of goods, ideas, and cultural practices.

Religious and mythological beliefs provided ancient civilizations with a sense of identity and purpose. These shared beliefs fostered social cohesion and allowed for the establishment of powerful institutions.

The rise of powerful military forces and effective defense systems allowed civilizations to expand their territories and protect their interests. Military might often played a vital role in ensuring a civilization's survival and dominance.

Monumental architecture, such as pyramids, temples, and palaces, served as symbols of power and provided a sense of awe and grandeur. These structures also served practical purposes, including administrative and religious functions.

Trade and economic prosperity were key drivers of civilization's rise. Ancient civilizations relied on a network of trade routes to exchange goods, foster cultural exchange, and generate wealth.

Education and the pursuit of knowledge were highly valued in ancient civilizations. The establishment of schools and centers of learning nurtured intellectuals, scientists, and philosophers who contributed to the advancement of society.

Social hierarchies and systems of governance shaped the rise of civilizations. Effective leadership, either through monarchies or democratic systems, provided stability and direction.

The growth of population and urbanization were essential elements in the rise of ancient civilizations. Concentrated populations allowed for the specialization of labor and the development of complex social structures.
Crumbling Empires: Tracing the Tragic Fall of Great Civilizations
While ancient civilizations enjoyed periods of prosperity, their downfall often resulted from a combination of internal and external factors. Economic instability, political corruption, and social unrest were among the internal challenges that weakened these societies.

Overexpansion and the strain of maintaining vast empires often stretched the resources and administrative capabilities of ancient civilizations. This overextension led to instability and vulnerability to external threats.

Environmental factors, such as climate change and natural disasters, played a significant role in the decline of ancient civilizations. Droughts, floods, and earthquakes disrupted agricultural production, leading to food shortages and social unrest.

The rise of competing powers and invading forces posed significant threats to ancient civilizations. Military defeats and the erosion of territorial control gradually weakened empires and led to their downfall.

Internal power struggles and political instability often plagued ancient civilizations. Rival factions and corrupt leaders weakened governments, leading to a loss of public trust and the erosion of social cohesion.

The loss of cultural identity and the assimilation of conquered peoples weakened the core values and traditions of ancient civilizations. This dilution of cultural heritage further contributed to their decline.

In some cases, the adoption of unsustainable practices, such as deforestation and overexploitation of resources, led to irreversible damage to the environment. This ecological degradation undermined the stability and sustainability of ancient civilizations.

Epidemics and diseases, such as the Black Death in Europe, devastated ancient civilizations by wiping out large portions of the population and disrupting economic and social structures.

Inadequate response to changing times and failure to adapt to new technologies and ideas hastened the decline of ancient civilizations. Stubborn adherence to outdated practices and resistance to change often sealed their fate.

Ultimately, the fall of ancient civilizations serves as a reminder of the impermanence of human achievement. While their rise and fall may be tragic, their legacies endure, shaping the world we live in today.
The journey through the rise and fall of ancient civilizations is a fascinating tale of human triumphs and challenges. These remarkable societies achieved greatness through their ingenuity, resourcefulness, and cultural contributions. However, their eventual decline serves as a sobering reminder that even the mightiest empires are not immune to the passage of time. While ancient civilizations may have crumbled into dust, their enduring legacies continue to inspire and shape our understanding of the past. So let us celebrate the rise, unravel the secrets, and learn from the tragic fall of these great civilizations, for their stories hold important lessons for the present and the future.